Inai-Inai-Bah!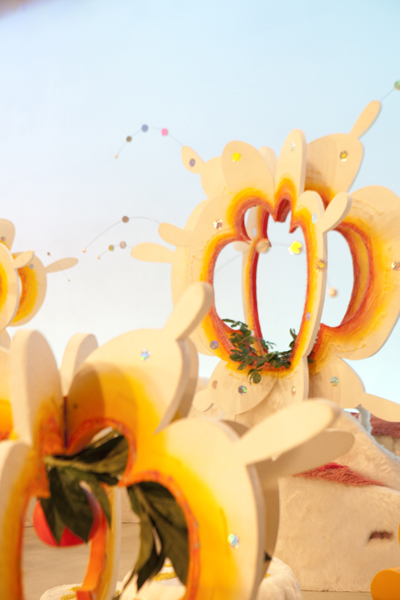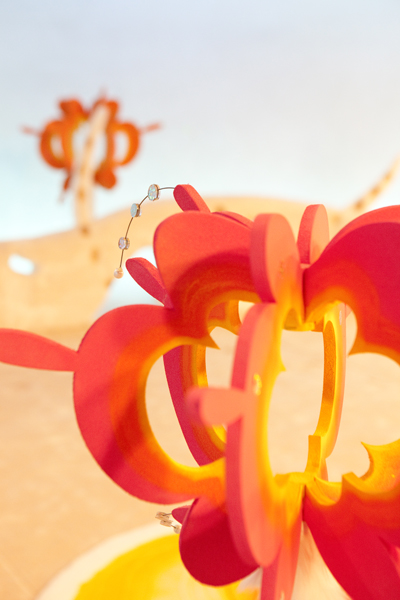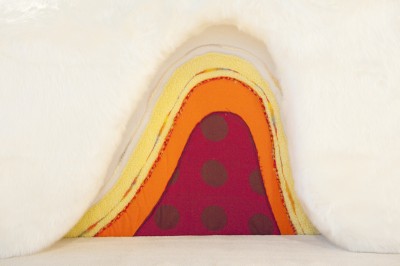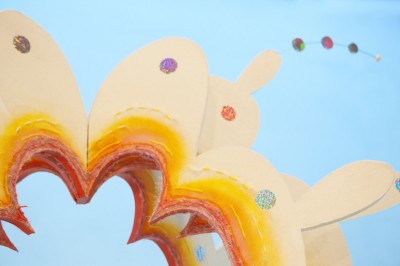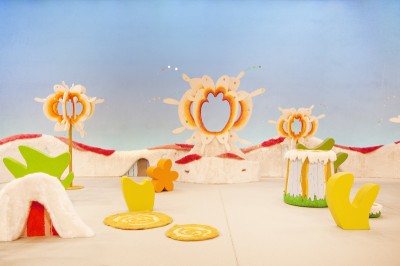 photo(c) Osamu Kurihara

Inai-Inai-Bah!
-Studio set for TV program-
March 2011, Japan
NHK TV program for children
"Inai-Inai-Bah!"
wood, textile, etc.
constructor: NHK Art
textile: Nu Amu Misin?
It is a sutudio set design for TV program of NHK Educational "Inai-Inai-Bah!" that all Japanese children once see in their young age. The theme is "Kira-Kira", a meaning of shining and sparkling. The sun rises and shines brilightly, and the plants grow vigorously in this world. Broadcast of the renewed program started a few days after the the Great East Japan Earthquake, and encouraged many children and mothers for rivival of the land.